I decided to release v1.2-beta1 with support for GPX tracks in order to hopefully get lots of feedback before the official release next week 😉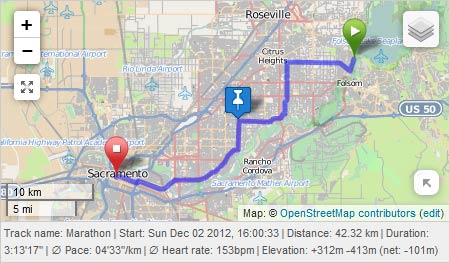 Adding GPX tracks is quite easy as I am using the WordPress media library with the category "GPX tracks" (WordPress >=3.5 is recommended as I am also using the new media uploader if available).
Leaflet Maps Marker Pro support the display of .gpx files – if your GPS device does not support the export in this format, please follow the steps from the tutorial "How to convert a non-GPX-track file into a GPX track file".
how to add tracks to maps
To add a new GPX track just click on the link "add file" next to marker and layer maps: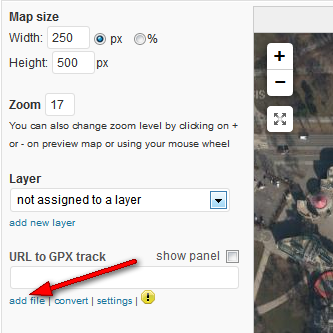 then upload and select the desired track to display: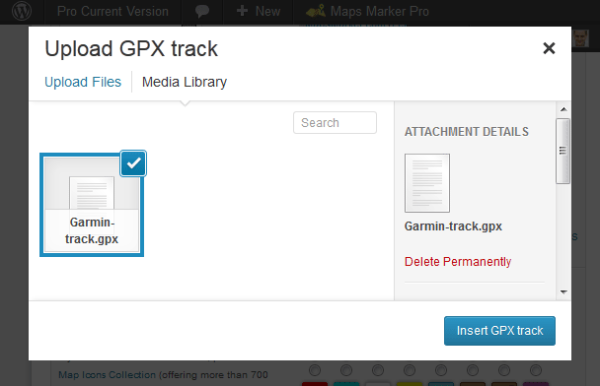 That´s it. The track automatically loads on your map. The panel for metadata also gets displayed automatically when adding a track. Please not that on marker maps the map uses the marker icon coordinates for centering the map!
general track settings
Within the settings panel (Map defaults / GPX track settings) you can customize the output of your tracks, decide which metadata to display in the panel and use custom icons if you like:

how to update to 1.2-beta1
Warning: it is not recommended to install 1.2-beta1 on production sites – use on your own risk!
In order to be able to update to 1.2-beta1, you first have to set beta-testing in settings / misc to enabled:

As next step, navigate to Plugins and click on the link "Manually check for updates" next to Leaflet Maps Marker Pro:

Finish by clicking on the link "Update now".
feedback and suggestions?
Please use the helpdesk for bugreports, feedback or suggestions.