Google has changed the Google Maps API on June 22nd 2016, requiring a mandatory Google API key for all sites, which call the Google Maps API services for the first time after June 22nd 2016 – full details here.
If your site/domain is also affected (and you are using Leaflet Maps Marker v3.10.6 or Maps Marker Pro v2.7.3 or greater), you will see the following error e.g. when trying to create a new layer map with Google Maps as basemap: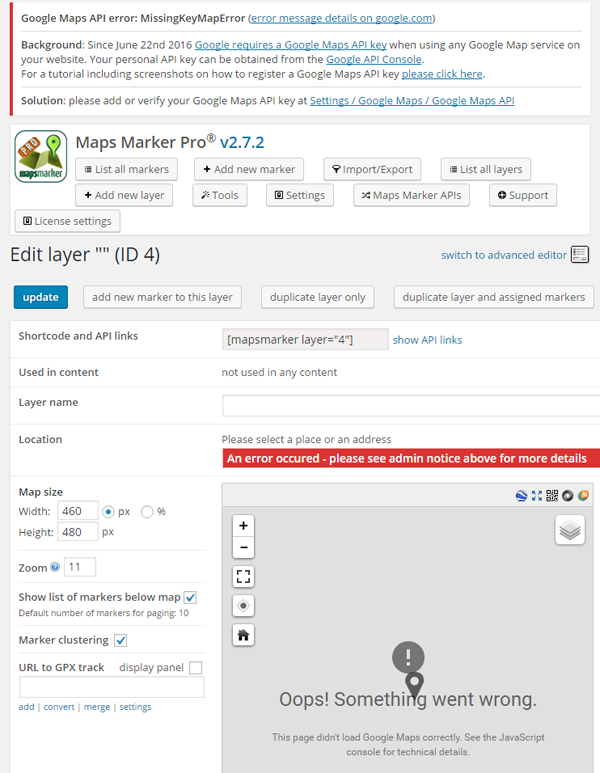 So in order for Google Maps and geocoding on backend to work again, you need to register for a free API key that can be obtained from the Google API Console. 
We created the following tutorial which will help you in creating your Google Maps API key:
Tutorial: how to register for a free Google Maps API key
1. navigate to https://console.developers.google.com/apis/ and login with your existing Google account or create a new Google account first by clicking on the link "Create Account":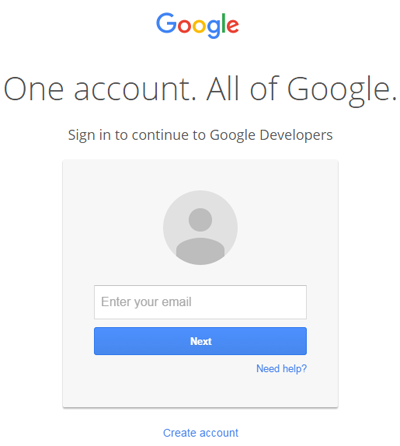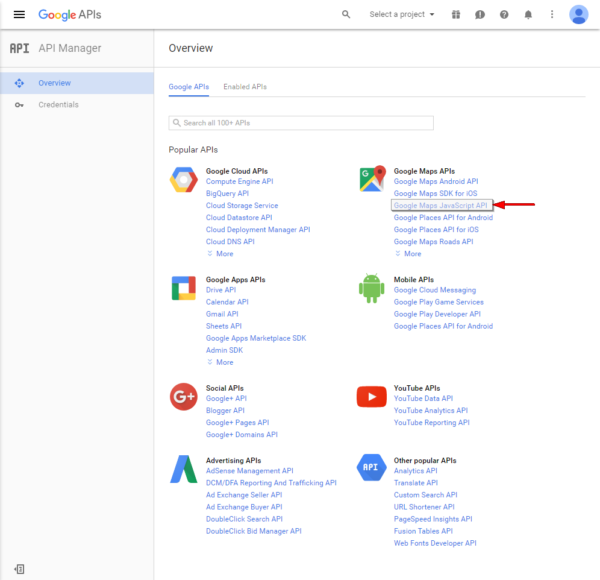 3. next click on button "Create project":

4. Fill in the project details, accept the ToS and press the button "create":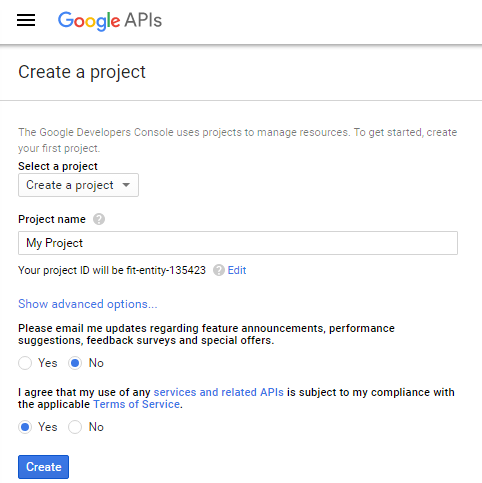 5. enable the "Google Maps Javascript API" by pressing the button "Enable":

6. now click on "Go to Credentials":

7. select "Google Maps Javascript API" from first dropdown and "Web browser (Javascript) from second dropdown, then press button "What credentials do I need?":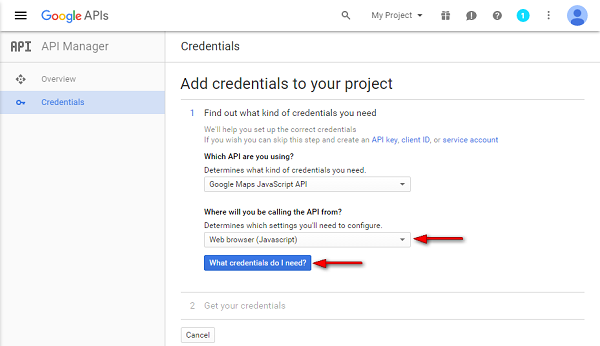 8. click the button "Create API key":
Optional: add referrer restrictions so that API key is only valid for requests from your domain only. Just be aware, that if you are using different domains on backend than on frontend or your site is reachable via several domains, that those domains need to be added here too!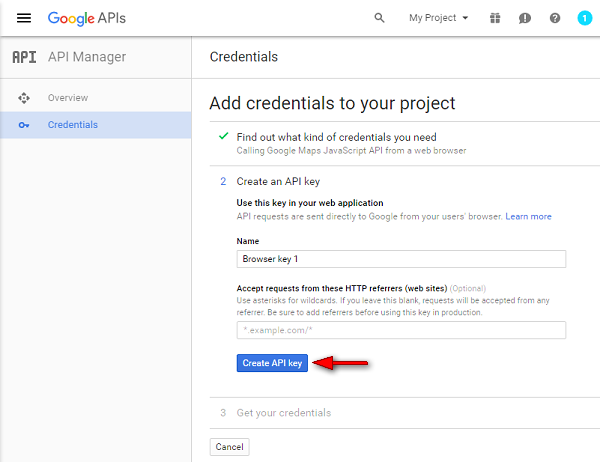 9. copy your API key to your clipboard or notepad for example and then press the button "Done":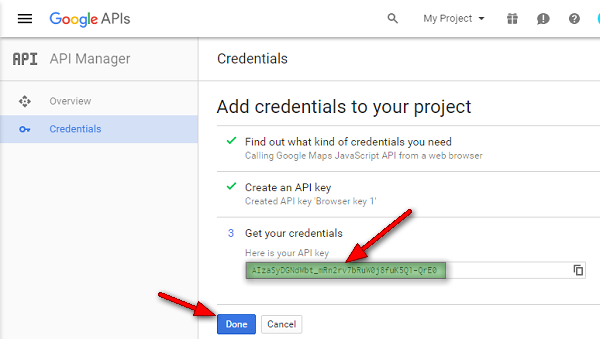 10. now click on "API Manager" to get back to Google API overview: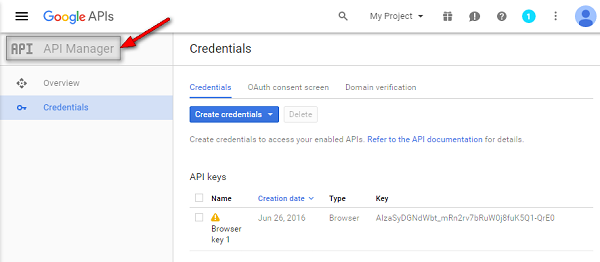 11. now click on "more" to show all available "Google Maps APIs":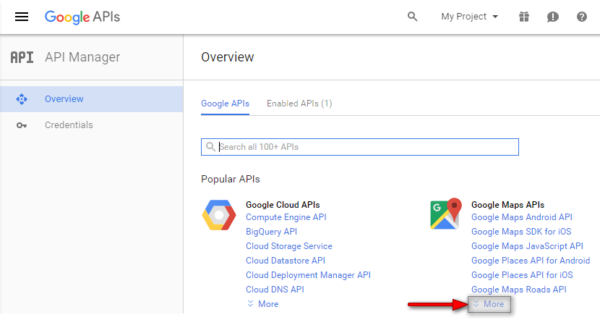 12. now click on "Google Places API Web Service":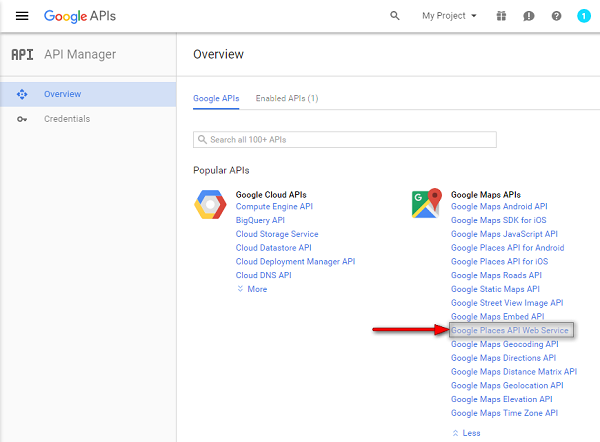 13. now click the button "Enable":

14. login to your WordPress site and navigate to "Maps Marker Pro" / Settings:

15. click on "Google Maps", enter your API key from step 9 into the field "Google Maps API key" and press "Save Changes":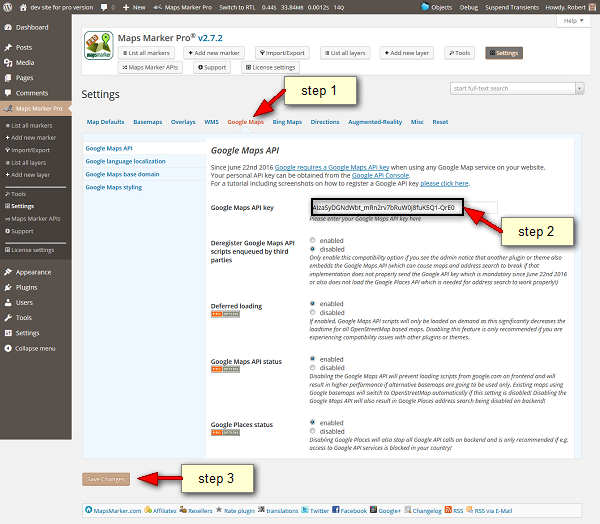 Done. Now you should also be able to create new Google maps and use the address search: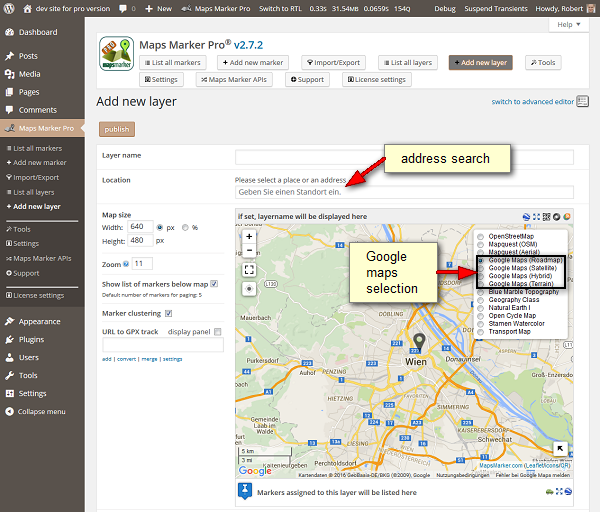 If you experience any issue, please open a support ticket and we will be glad to help!