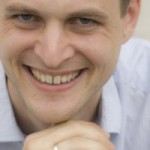 If you like using this plugin, please consider making a donation – particularly if you are using it in a commercial context. Your donations will allow me to spend more time developing, maintaining and supporting this plugin.
I´d be happy to accept your donation! 🙂
There are 5 easy ways to make a donation:
1. Amazon partner net
The easiest one is to buy something from Amazon by using this referrer link. Note: this doesn´t cost you anything as your purchase volume won´t be increased, but I will receive 6% of your purchase volume as a referral fee.
2. Paypal Sponsorship levels
If you like to donate a certain amount of money to show your support, you can also use Paypal. If you don´t have a Paypal account, you can use your credit card or bank account (where available). Please click on the paypal image to proceed to the donation form.
3. Paypal individual payments
If you like to donate another amount than predefined in the different sponsor levels, please click on the button below.
4. Amazon Wishlist
A fourth way to show your support is to buy something from my Amazon wishlist, respectively sending me a greeting card worth from 15 to 500 $ with a personal note, which I would very much appreciate.
5. Flattr
If you have a flattr-account, the fifth way to show your support is to flattr (=sending micro-donations) to @MapsMarker by clicking the button on the left.