Team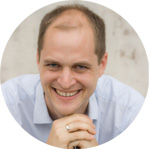 Robert Harm is the founder and architect of Maps Marker Pro. Robert is a Vienna-based software developer, open data & open government activist, IT security enthusiast, former podcast-host and self proclaimed data geek. He wrote his first line of code on an Amiga 500 and, 28 years and several computer generations later, has no plans to quit coding anytime soon. If you're curious how he got the idea for Maps Marker, the challenges he faces developing it and what other projects he's passionate about, you can find out here.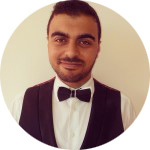 When his side project turned into a growing business, Robert joined up with a network of experts, like Waseem Senjer. Waseem is a professional WordPress plugin author, who – if not traveling the world and drinking up a good part of its coffee ressources – develops new features for Maps Marker Pro since version 2.4.

Whenever there's more to write than code, Sonja Fischbauer loves to help out. Sonja, who used to dig up ancient bones for her archaeology studies, puts the team's work into words by copy-writing, editing and supporting PR & communications.
Globetrotting engineer Thorsten reinforces our ranks, drawing from his own experience as a user: Thorsten uses Maps Marker Pro to document his coast-to-coast road trip through Canada on his travel blog Fuel & Bacon.
From time to time, the team is joined by freelancers, who help out with help desk work and support tickets, whenever we need reinforcement by tech-savvy eyes, fast typing hands and problem-solving heads.
Mission Statement
Maps Marker Pro helps you to share your favorite spots easily. The plugin is based on the famous leaflet.js library managed by Vladimir Agafonkin, which also powers maps on sites like Facebook, Flickr, Foursquare, Craigslist, Wikipedia and Washington Post. We use this library as the basis for our plugin and have integrated several other leaflet plugins for enhancing its functionality.
Our main goal is to provide you with an intuitive and user-friendly interface for organizing your spots within your WordPress powered site. We are constantly working on improving our plugin by adding new and innovative ways for managing and presenting your spots.
We love to talk to our users: You know best what you need, so we align our roadmap for new releases to your requirements. If you miss a feature or have some other feedback, please get in touch and we will check if it can be added with a future update.
We are working hard on delivering the best mapping solution for WordPress, helping you to share your favorite spots and tracks.