Maps Marker Pro offers lots of options you can set for your maps. In order to keep a slim backend interface, the advanced settings in the map editor is disabled by default, hiding options which are often for advanced usage only: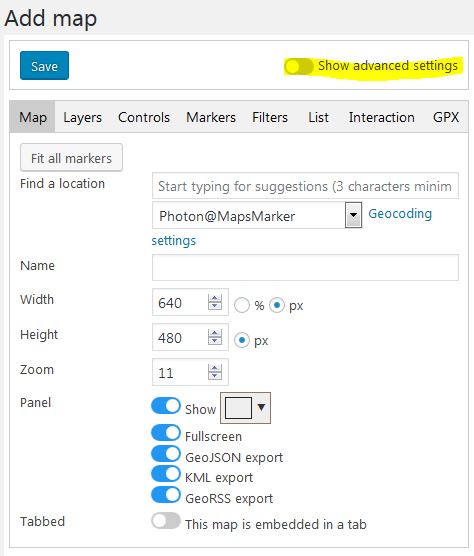 If you show the advanced settings by toggling the radio button "Show advanced settings", additional settings which be displayed for each sub tab of the map edit screen. Example for tab Map: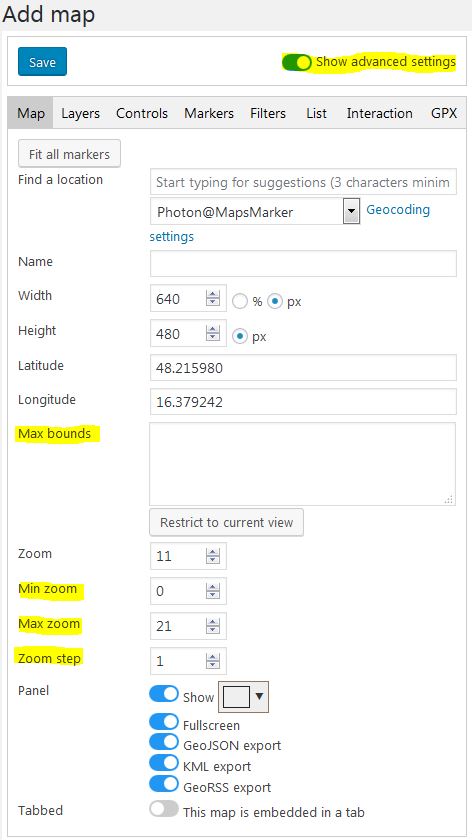 When toggling the this button, the setting is saved automatically, so next time you open the map edit screen, the setting from last time will be reused.
---