Since v4.27 Maps Marker Pro also support Stadia maps as basemaps (which can be used e.g. as replacement for discontinued Stamen Maps)
For current pricing, please see https://stadiamaps.com/pricing/ (with a "Free" account, 200.000 credits/month are included – October 2023)
Terms of Services: https://stadiamaps.com/terms-of-service/
In order to enable Stadia maps support, you have to do the following steps:
sign up a for a free account at https://client.stadiamaps.com/signup/

after logging in, click on "create a property" on the dashboard:

Name the property (e.g. your domain) and click create

You now have the option to either whitelist your domain or to create an API key:

We recommend adding your domain, including subdomains:

Login to your WordPress site as admin, navigate to Maps Marker Pro / Settings / "Stadia maps" and select "Domain" as "Autentification configuration":

If you created an API key instead, select "API key" and paste your key in the according field.
Finish by clicking the button "Save".
That´s it. Afterwards you are able to use the following Stadia basemaps for your maps: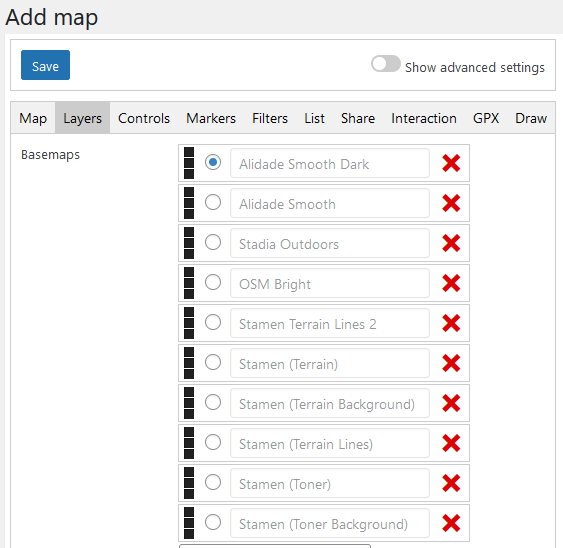 ---