Although your license key never expires, unless you renew your access to updates and support, you will not be able to get plugin updates including new features, optimizations, bug and security fixes, translations updates as well as access to our helpdesk with dedicated 1:1 support. Therefore we always recommend updating to the latest version of Maps Marker Pro.
Access to updates and support can be optionally extended at the following prices:
Renewal for
1 Year

Renewal for
3 Years (10% off)

Renewal for
5 Years (15% off)

Personal package (support for 1 domain)

€ 35

Plus package (support for 5 domain)

€ 99

Professional package (support for 25 domain)

€ 199
Step-by-step tutorial
This tutorial will show you how to renew your access to updates and support for Maps Marker Pro.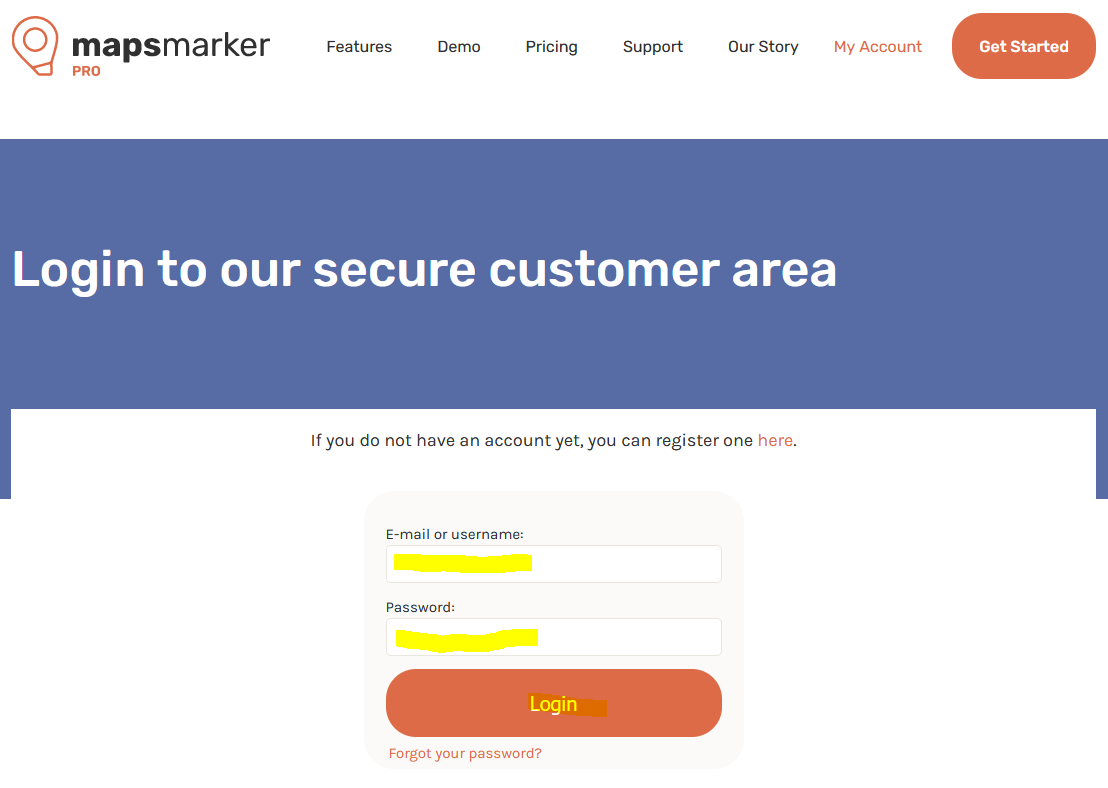 step 2: navigate to "My Packages" and click on "View details":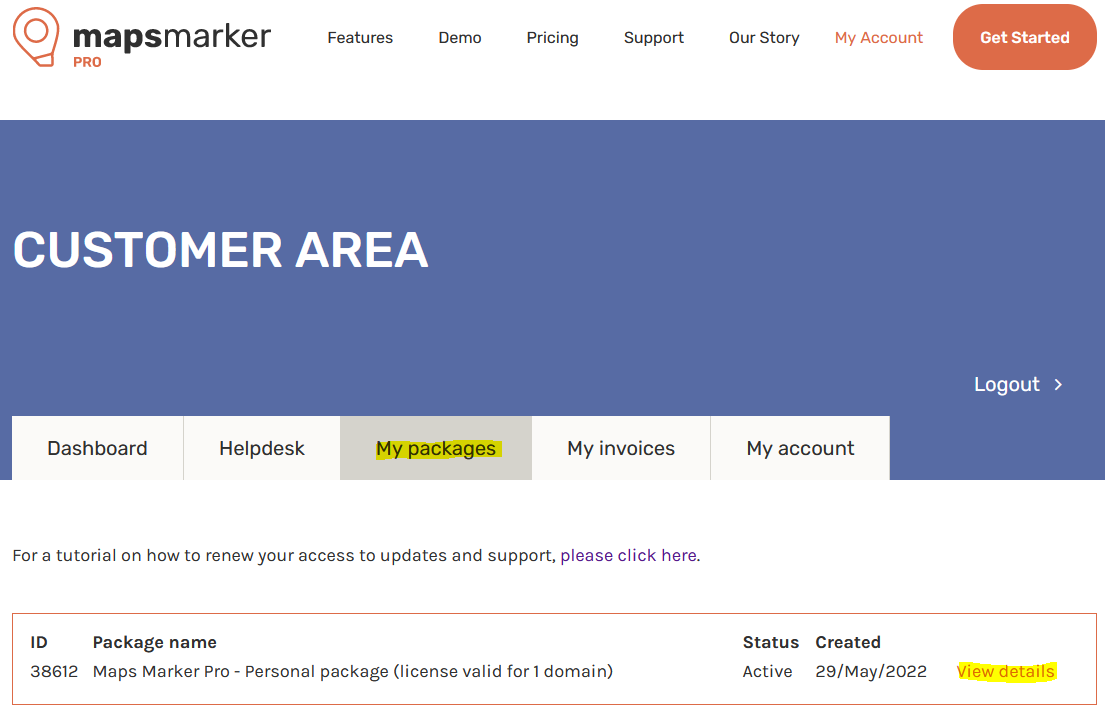 step 3: click on the tab "Access to plugin updates":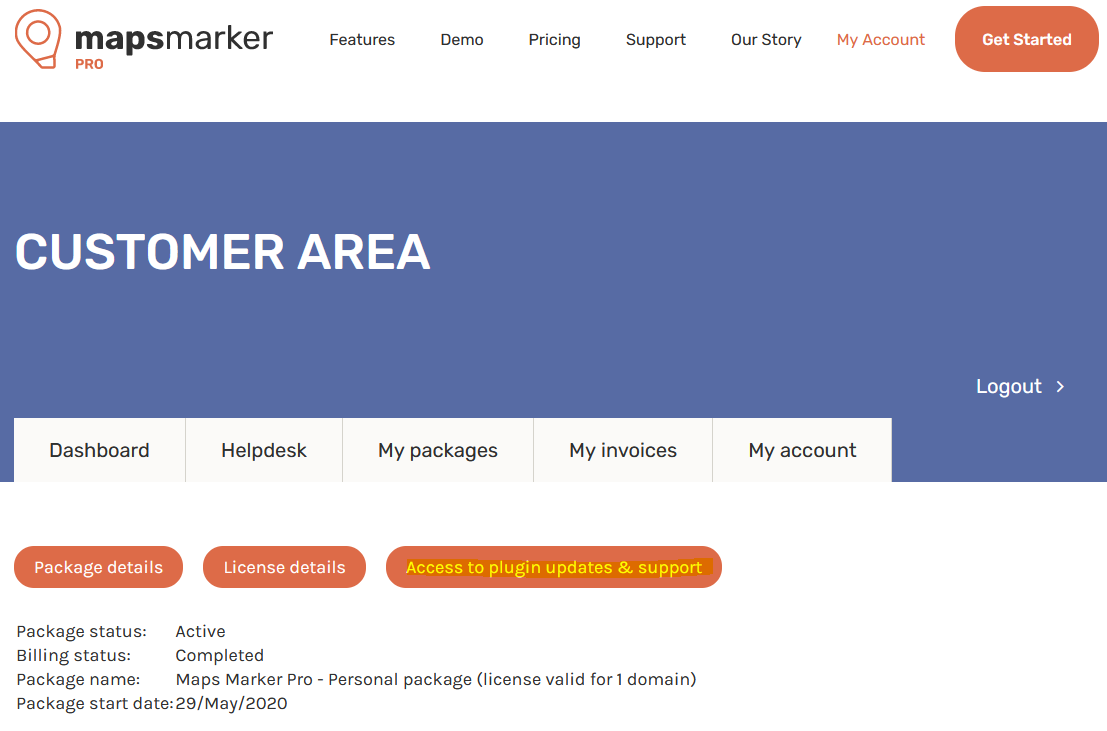 step 4: choose your renewal option: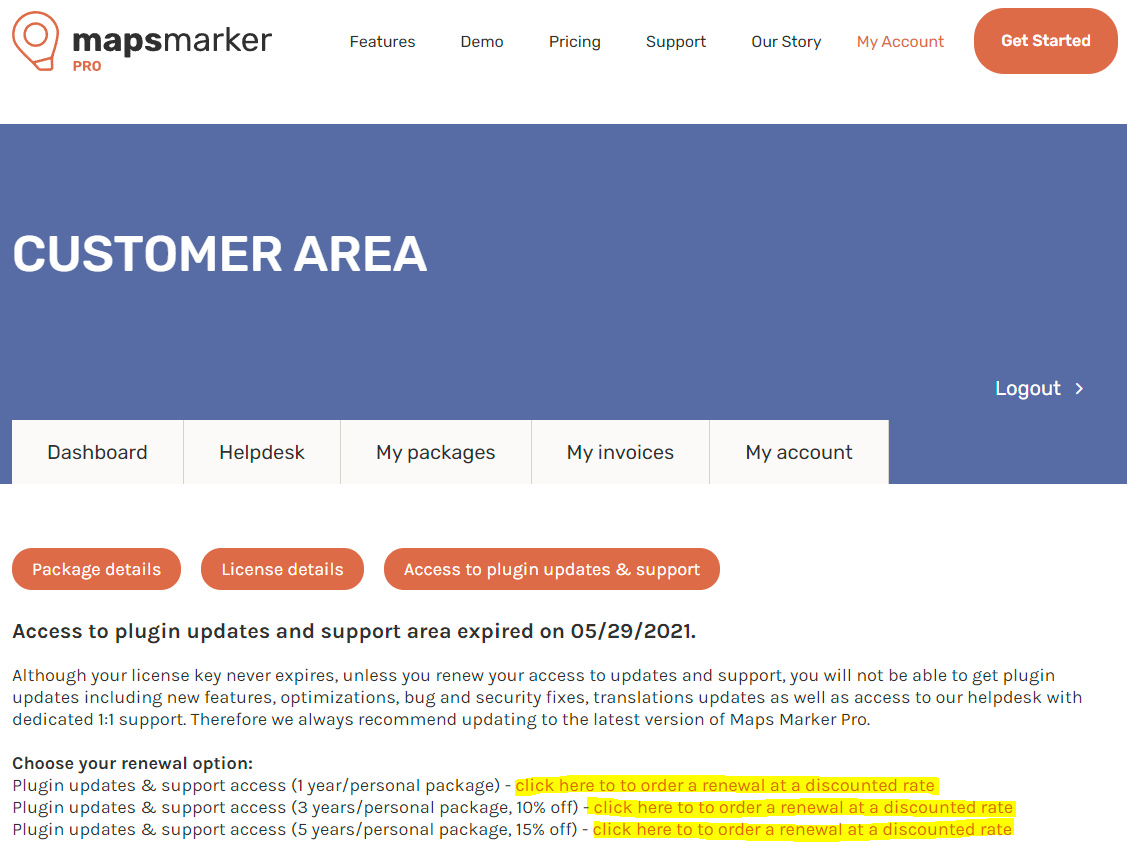 step 5: click on the button "add to cart" and finish checkout:

step 6: switch back to the "Pro License Settings"-page in your WordPress admin area (menu Maps Marker Pro / License Settings) and click the button "Update":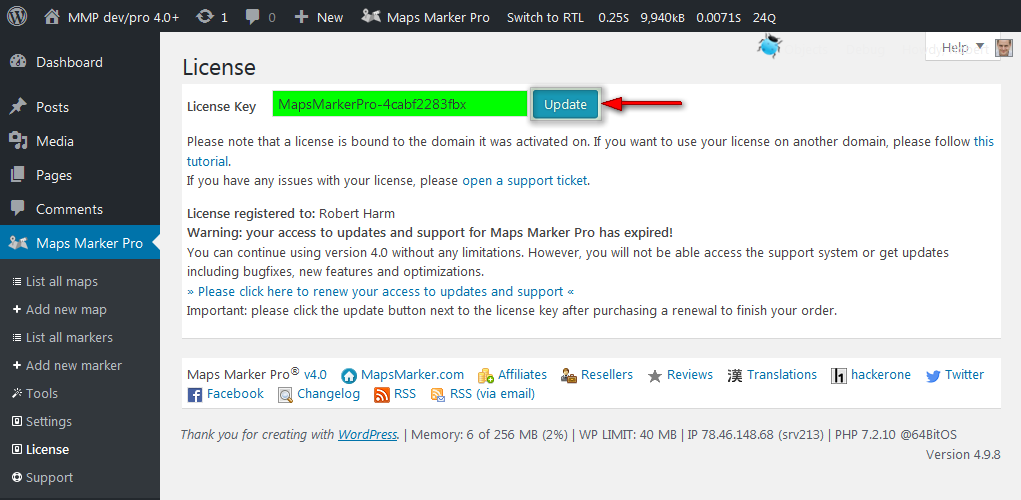 Congratulations, you´re finished.
The warning message disappears and you are able to receive new updates via the integrated plugin updater again and also open support tickets in the customer area: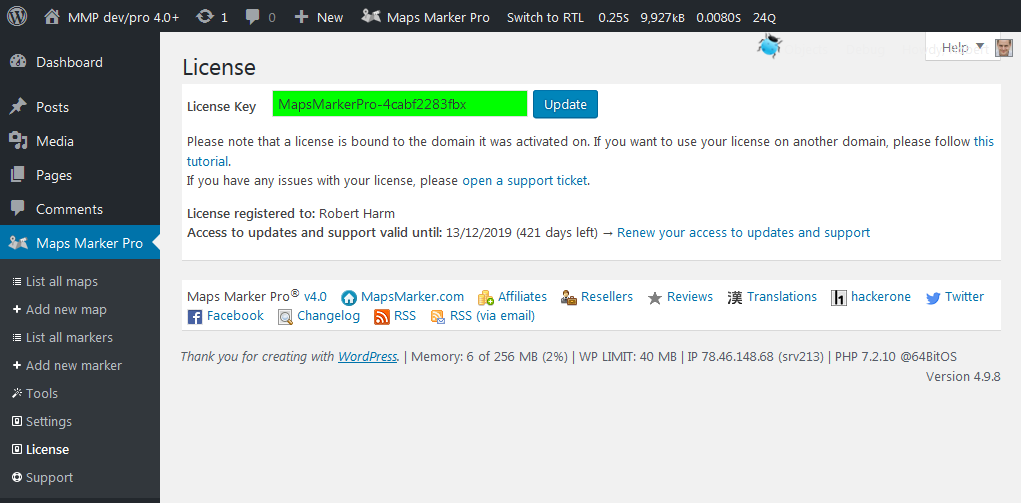 ---