A license key itself does not expire and includes access to updates and support area for 1 year by default.
After your access to updates and support has expired you can continue using your license without any limitations. Nevertheless you will not be able to get updates including bugfixes, new features and optimizations as well as access to our support system.
Access to updates and support can be optionally extended at the following prices:
Renewal for
1 Year

Renewal for
3 Years (10% off)

Renewal for
5 Years (15% off)

Personal package (support for 1 domain)

€ 25

Plus package (support for 5 domain)

€ 59

Professional package (support for 25 domain)

€ 149
Here are the steps you need to take for renewing your access to updates and support:
step 1: login to the secure customer area at https://www.mapsmarker.com/login with your email and password: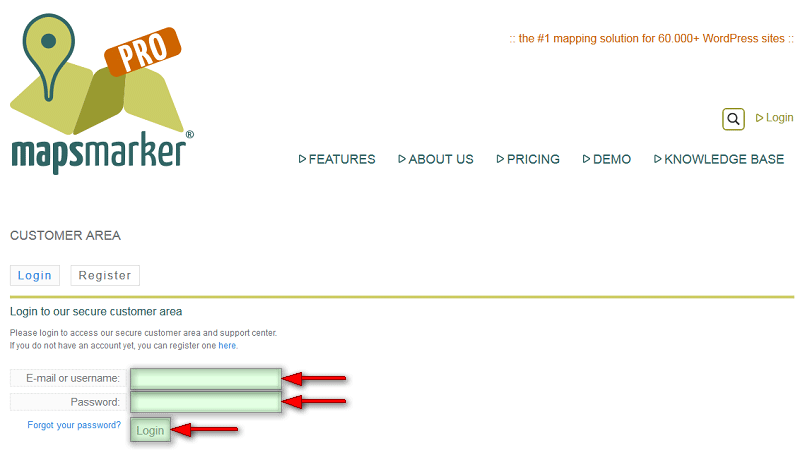 step 2: click on "My Packages" from the menu: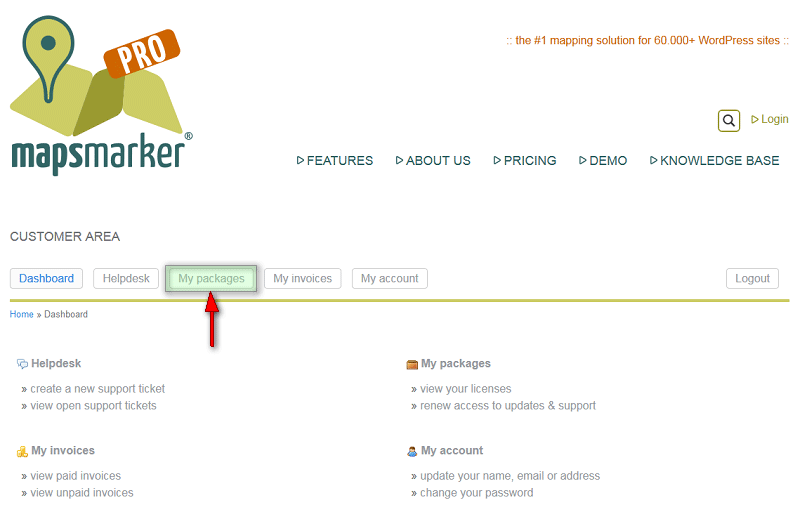 step 3: click on "view detail" on the license key which access to updates and support you want to renew: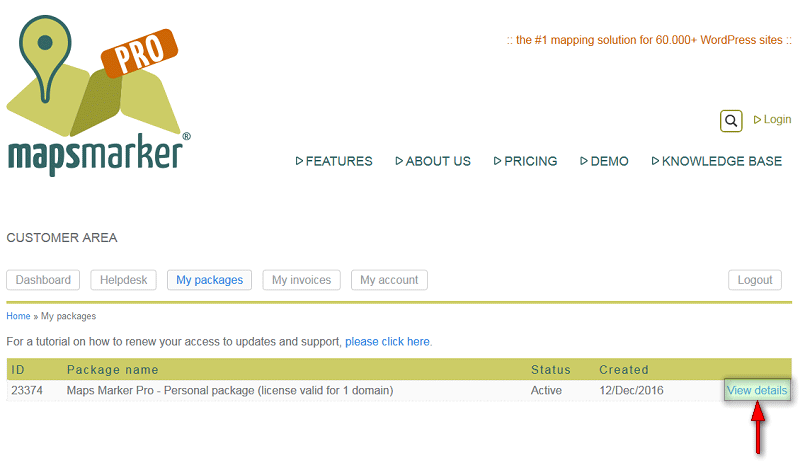 step 4: click on the tab "Access to plugin updates":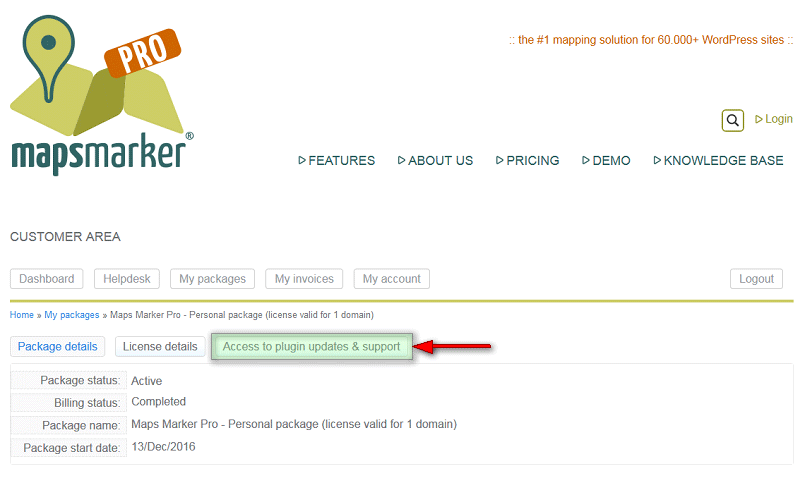 step 5: click on the link "continue to order or learn more":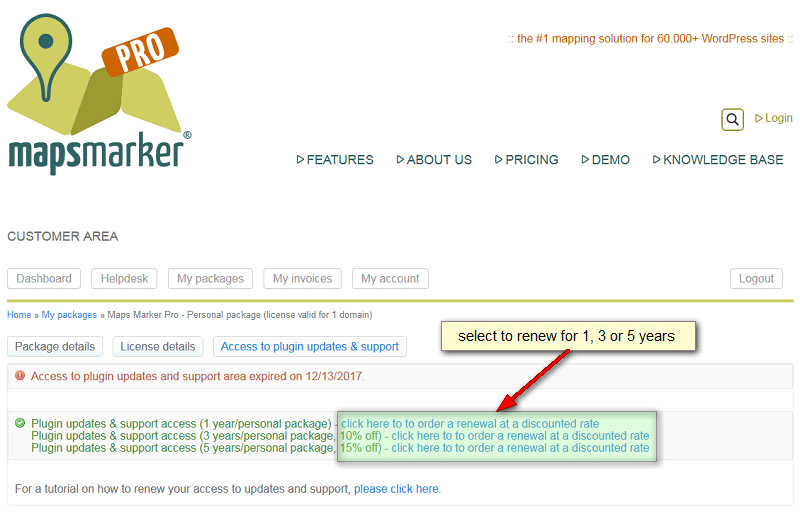 step 6: click on the button "add to cart":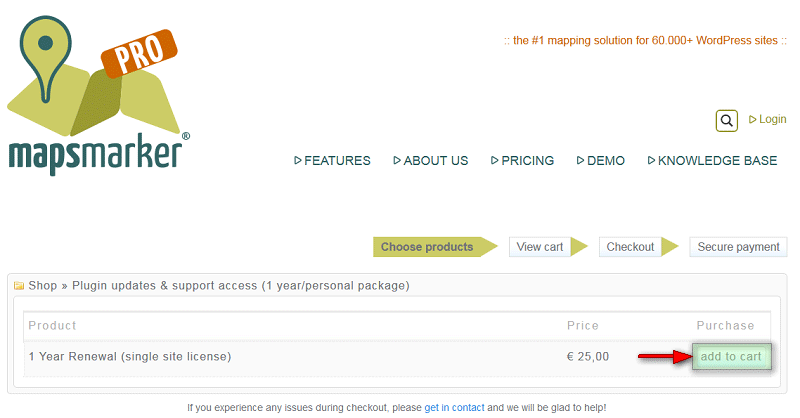 step 7: click on the button "checkout":
Optionally: if you have received a coupon code, please enter the coupon code first and press the button "Enter Coupon" before proceeding to checkout.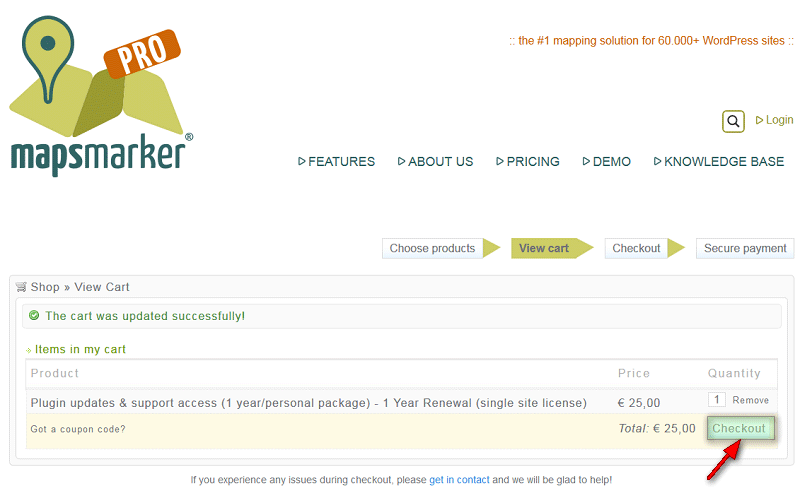 step 8: check if your data is still correct and click on the button "continue to next step" at the bottom: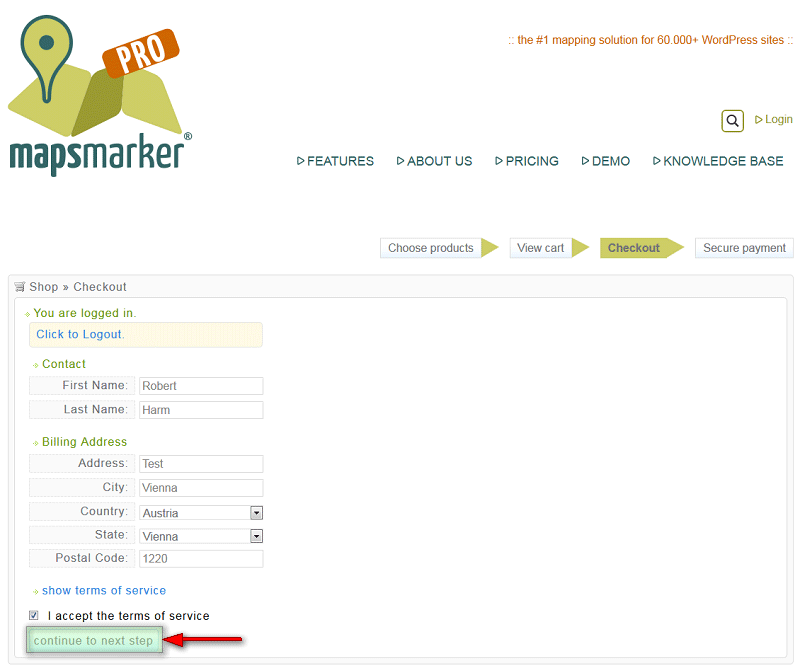 step 9: click on the button "make payment":
step 10: finish the order by selecting the prefered payment method and entering the data needed for finishing the order.
You will receive an email as confirmation of your order.
step 11: important: switch back to the "Pro License Settings"-page in your WordPress admin area (menu Maps Marker Pro / License Settings) and click the button "Update":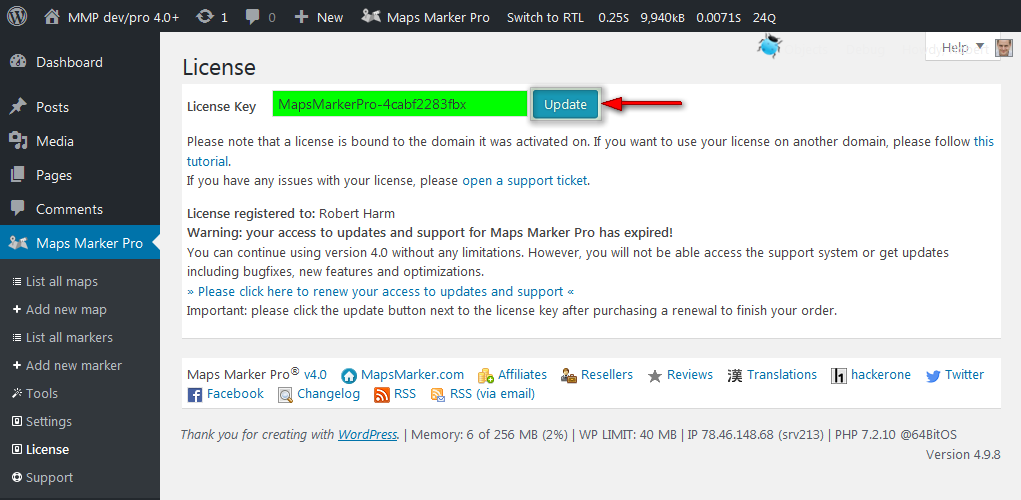 That´s it.
The warning message disappears and you are able to receive new updates via the integrated plugin updater again and also open support tickets in the customer area: