As Google will begin ranking mobile-friendly sites higher starting April 21, we prepared a new mobile-friendly version of www.mapsmarker.com. If you access our site with your mobile device, you should from now be automatically redirected, example screenshot: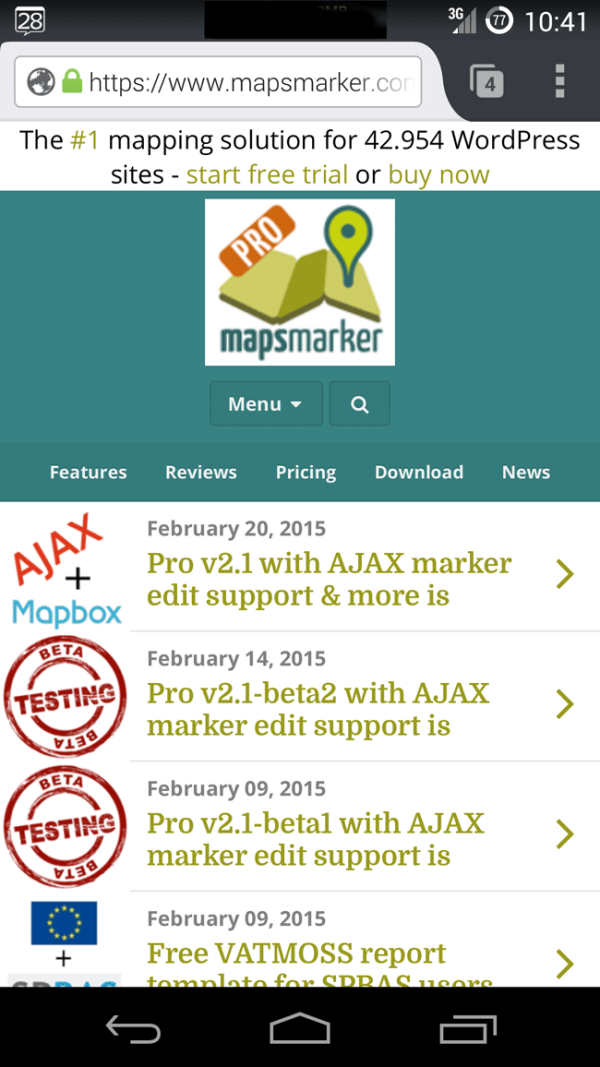 In order not to run into any issues with the payment process, some pages like pricing, store or customer area are initially excluded from the mobile version of the framework.
If you run into any issues on your mobile device, please let us know!