Resell Maps Marker Pro to Your Clients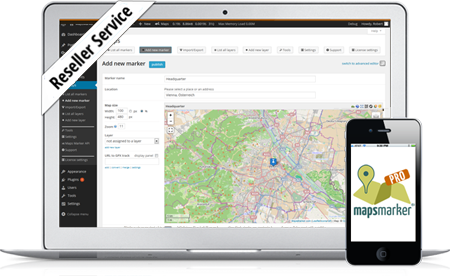 If you're a developer and/ or marketing agency, you can become a reseller and offer our service to your clients as a product of your own at a 20% discount.
As a Maps Marker Pro reseller, you  have full control over your customer's orders, the pricing and the billing process. We will deliver the product, everything else is managed by you.
How much can you earn?
Each reseller can place orders on the customer's behalf with a 20% discount on all available packages. You're free to charge your clients any price you want, by any means of payment. All of your billing happens directly between you and your clients and is not managed by us. You can charge a setup fee, recurring subscription and management fees, or any combination of these.
What does this mean for your business?
A professional premium plugin delivered to your clients
Up-selling opportunities to existing and new clients
Increased revenue and profits
Higher lifetime client value
How it works:
1. Have a license and user account
To become a reseller, you already must have a valid Maps Marker Pro license and a user account for our customer area.
2. Register as a reseller
Please use the following contact form, so that we can get in touch and answer any questions you might have:
3. Login to our customer area
We will revise your application usually within 24 hours. After a successfull approval, please login to our customer area at https://www.mapsmarker.com/login
4. Click on "Resellers" in the menu:

5. Click on "Add a new customer":

6. Fill in infos about the new customer:
Please note that the given login data to the customer area is automatically sent to the email address provided here. If you do not want the customer to receive this email, please temporarily enter your own email address and change it once the order is finished. (You can change the email address in the customer area / my account / contact.)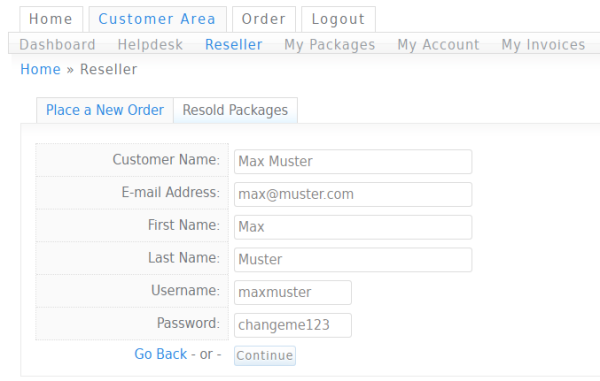 7. Confirm that the customer info is correct: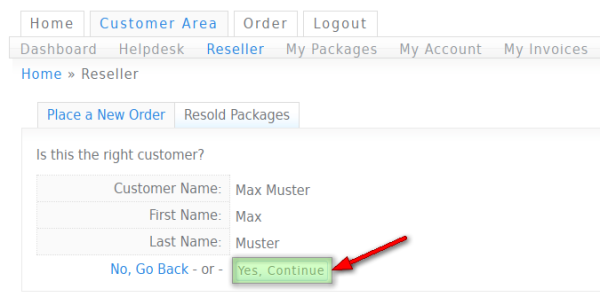 8. Continue to package selection:

9. Add a desired package to your cart:
Please note that the prices shown on this page already include your 20% discount for resellers.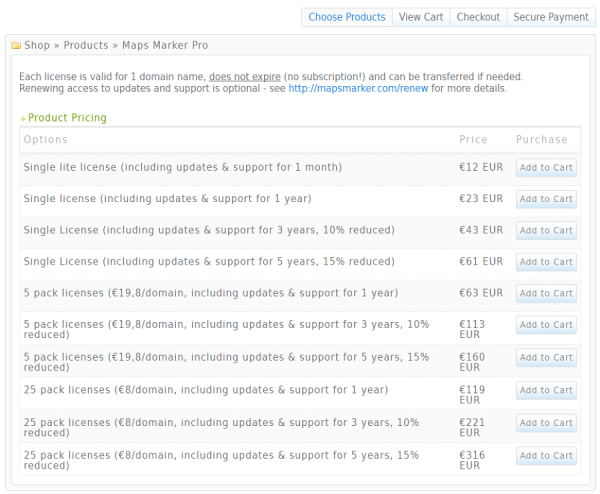 10. Review the order and start checkout:

11. Review your (reseller's) contact information and address: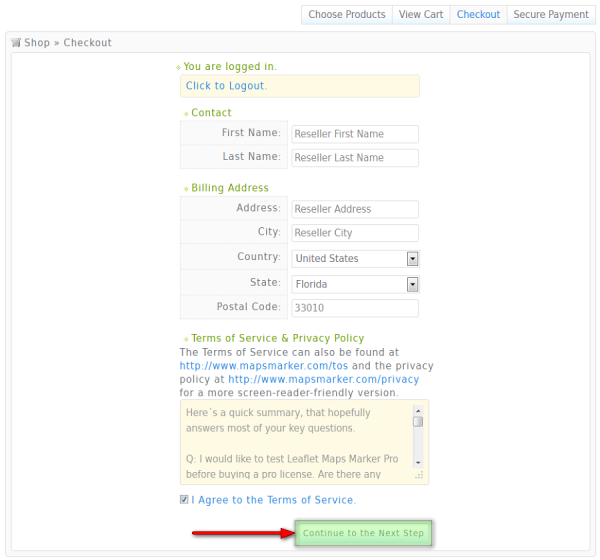 12. Finish the order by making the payment:

In the next step you are connected to our payment gateway. Please select your preferred payment method and finish the process.
Once an order has been completed, the package and asset will be assigned to your customer. The order and invoice will remain with you, the reseller.
13. (Optional): Activate the license on your customer's site: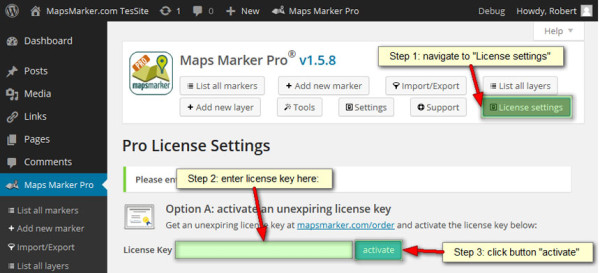 Please also see the section "Resellers" in our Terms of Services for more more details. If you have any further questions, please contact us!
Affiliate Program
Prefer a hands-off approach, where you can earn commissions for referring your clients to Maps Marker Pro? Then our Affiliate Program might be a better fit for you. Learn more about our Affiliate Program