We appreciate your feedback – Your reviews drive us forward, help us to get better and to motivate us to improve constantly. Send us your review by using our contact form!

I am happy ;o)
This is the best map plugin for wordpress and the support is excellent! Tim1977

Incredibly detailed, honest and caring support
Somehow W3 Total Cache's Minify plugin broke two of the Java Scripts – use at your peril – and eventually I called in Robert for help. He spent hours trying to find a solution, with excellent communication back and forth. Although our eventual workaround wasn't perfect, it certainly wasn't for lack of trying. In fact,…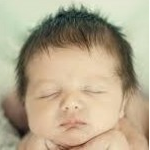 Best map plugin !
This is the best plugin that I ever used. Now I can create google maps without any problem. Thanks guys. kingguru

Awesome plugin
Been using this plugin for a while for a park district site. It is wonderful, with a ton of features and excellent support minasmom123

Super simple
Nous avons installé cette extension sur la page contact de notre site http://www.kit-auto-entrepreneur.com pour que nos clients nous trouvent plus facilement, franchement c'est très simple! Steevi