We appreciate your feedback – Your reviews drive us forward, help us to get better and to motivate us to improve constantly. Send us your review by using our contact form!

A very full featured plugin
I find that once you get used to this plugin, it's one of the best map displays for WordPress that I've seen. I have seen I think most all of them and they don't compare to Roberts version. folgerj

The best of kind!
When I got the 30 day demo license for the Pro version, this entitled me to full support 'as would have also been the case with a full unlimited licence. And I found I needed it almost right away. Robert (the developer) gave simply amazing support – he was always prompt to respond, and when…

Fantastic Plugin
I've never felt compelled to write a review for a plug in before but I've used this on 3 projects now all with impressive reviews from a clients point of view. Every client I have shown it too has wanted it on their site and I will continue to promote it! It does what would…
So easy to use
A lot of the map plugins I tried were too complicated for a novice techie like me. This is perfect and looks great too. Plus the support is outstanding, definitely recommend! GymJohn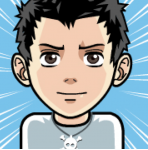 The Best Map Plugin for WordPress!
This is so far the best map plugin I've used for WP! I've been searching for similar plugins in the past few years. I used GoogleMap directly, GoogleMap related plugins, a lot others… but nothing can compare with Leaflet Maps Maker. That is why I help translate this plugin and introduce to more Asian users….

Best WP Map!
This is a versatile mapping plugin with many useful features. It give my site a high class look. Robert, the author, stays on top of things. He takes great pride in producing a quality product. Look no further, you have found the best in WordPress Maps. dtpguy855

Best cartographic plugin for wp so far
It's not only the Plugin itself that's fine and gives you a lot editorial options. The author himself gives you fast and effective support Cornacap

Awesome Plugin
One of my best and must have, fast and easy interface. Are you looking for a nice Maps, plugin? So feel lucky are here. The best Map plugin ever tried. (Believe me I tried a lot) jonathanrl

Great plugin !
Tried a couple of googlemaps and OSM plugins and as far as I have seen, this is the best and easiest way to put up maps and markers on a wordpress site. You can choose to display various google maps (satellite, road, relief, …) or open street maps which is neat. The overall interface is…

The Best There Is
My automatic, go-to plugin for mapping. Vast array of features and customizations. Take the time to read through the first installation and learn how to configure it to your liking and it will reward you every time. Sets a great example of open source excellence! Love It! pmconsulting