This plugin began a fun side project at an open data hackathon in Vienna, Austria, the hometown of founder Robert Harm. Thanks to great feedback and reviews from a growing community, it quickly turned into a real business.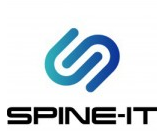 Really awesome system that we can use on field
We are doing airsoft like nonprofit clubs, and we started to use Leaflet Maps Marker to mark positions of Croatian clubs and events, and we find it very usefull, decently programmed, and highly customizable. 5 stars rating is the only one possible. Good work! crospyder

Easy to use, works perfect!
Easy to use, most functionalities necessary are adjustable out of the box – Nice and fast, very good customer support! fredel

Great
Without it, we would have struggled a lot more with our project. Awesome work, Robert! Project Ingeborg

Super map + markers!!
Simple to use, good looking map, with enough options to make it work in your specific situation. Great and friendly support from its author, who respects the untrained wordpressor. Best map I could find! Tommegirl

The Mapping Plugin
Great fun to use & develop your map, results are very impressive including a wide range of free icons that can be simply & individually colored. Popups can display text links, smileys & images, as well as automatically including a 'Directions' link allowing one click access to google directions to further dazzle. webbmonster

The best maps' plugin for WP
Two words : kicks ass! adamedoe

Is a fantastic plugin
The best that I have tried, is easy to use and can be saved and show the favorite places with a lot of personalized options: text, images, link in the marker's popup, and can be created multi level maps, fantastic! I like very much!!! !!5 stars!! & sorry everybody for my English (-: elysblog

Great Plugin
While I only use a fraction of what this plugin is capable of doing it works extremely well for what I want. Additionally the response time on support by the plugin author is faster then some 911 response times :). I am very impressed both by the plugin and the support. calebplettner

Best map plugin for wordpress
I"ve been trying out quite a few map plugins for WordPress and had previous experience with mapping for Drupal. Out of this background leaflet maps marker is the best solution for WordPress in my opinion. The options for many map sources and many marker options are just great. Of course there is still room for…

Easy Use, full trial
Many, many thanks for this super user-friendly plugin. You can try all functions for one month with free trial code, great idea from developers. I tested it, I bought it. 😉 JiriZajicek