We appreciate your feedback – Your reviews drive us forward, help us to get better and to motivate us to improve constantly. Send us your review by using our contact form!

Great, straight forward plugin with fantastic support
Absolutely great mapping plugin. A fairly slight learning curve for basic usage (way gentler than others I've used) but still with strong flexibility under the hood. I also love that it includes both Open Cycle Map and Transit Map. My only feature wish for it right now is the ability to make a color key…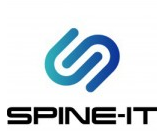 Really awesome system that we can use on field
We are doing airsoft like nonprofit clubs, and we started to use Leaflet Maps Marker to mark positions of Croatian clubs and events, and we find it very usefull, decently programmed, and highly customizable. 5 stars rating is the only one possible. Good work! crospyder

Easy to use, works perfect!
Easy to use, most functionalities necessary are adjustable out of the box – Nice and fast, very good customer support! fredel

Great
Without it, we would have struggled a lot more with our project. Awesome work, Robert! Project Ingeborg

Super map + markers!!
Simple to use, good looking map, with enough options to make it work in your specific situation. Great and friendly support from its author, who respects the untrained wordpressor. Best map I could find! Tommegirl