This plugin began a fun side project at an open data hackathon in Vienna, Austria, the hometown of founder Robert Harm. Thanks to great feedback and reviews from a growing community, it quickly turned into a real business.

Incredibly detailed, honest and caring support
Somehow W3 Total Cache's Minify plugin broke two of the Java Scripts – use at your peril – and eventually I called in Robert for help. He spent hours trying to find a solution, with excellent communication back and forth….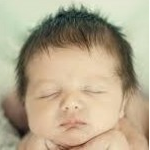 Best map plugin !
This is the best plugin that I ever used. Now I can create google maps without any problem. Thanks guys. kingguru

Awesome plugin
Been using this plugin for a while for a park district site. It is wonderful, with a ton of features and excellent support minasmom123

Super simple
Nous avons installé cette extension sur la page contact de notre site http://www.kit-auto-entrepreneur.com pour que nos clients nous trouvent plus facilement, franchement c'est très simple! Steevi

Quality Map and efficient support
The plugin has a lot options and features. The support is excellent, helpful, efficient and rapid. Great work ! BRAVO and thanks for your great plugin. Karinshibata

Excellent Support, Excellent Plugin
We have been very impressed with Maps Marker Pro all around. It's easy to use and the map itself is hugely popular with our website visitors. When we needed technical help, we received top-notch customer service right away. I would…

Your search is over. This is the map plugin for you!
Amazing support? check! All the features you need to do just about anything with maps in wordpress? check! continually updated? check! Easy free trial of proversion? check! A quick scroll through the reviews will confirm everything I've said. It seemed…

Great plugin! Great support!
Fantastic plugin with an incredible number of features. Free version is great, however the Pro version really opens it up to enormous functionality at a very low budget. Great work! davidkneale

The best mapping plugin ever
I am so impressed with this plugin. It gives so much flexibility to create interesting and creative maps. I used to run a Geospatial Unit for a local council and this plugin helps me create interactive maps that are far…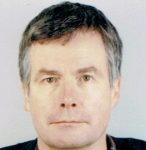 A quick, big, thank you
For the first time, this made creating maps on my web site easy, with the basic interface intuitive, and usage error free. I only wish I had time and occasion to research all the additional features, and give a fuller…