We appreciate your feedback – Your reviews drive us forward, help us to get better and to motivate us to improve constantly. Send us your review by using our contact form!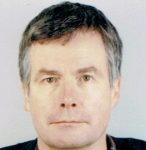 A quick, big, thank you
For the first time, this made creating maps on my web site easy, with the basic interface intuitive, and usage error free. I only wish I had time and occasion to research all the additional features, and give a fuller report. Tim Lund

Supper Mapping Plugin just discovered
I just tested this plugin and found expected whats i'am looking for play with Google map and great to see all others maps also free at all i just love this Great Stuff Thanks goes to mapsmarker.com Nur Hasan hasanrang05

Well done! Looking forward to Pro version
I developed some maps manually using the leaflet library. With that experience I appreciate even more the functionality of this plugin. It's easy, it's fast, and it works! It would be even greater if it allowed to show not only markers but also GPS-Tracks. Feature that is announced for the pro version. I'm hoping that…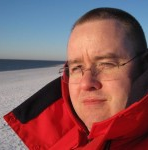 Very powerful mapping tool
The UI is a bit frightening at the beginning but once you got going this plugin turns out to be very powerful. I'm missing only two features: bulk import import of geotags from images (EXIF data) Thanks for this great tool that lets everyone running a WordPress Blog easily display geographical information. McCavity

Robust Mapping Plugin
This is hands down the best mapping plugin, works really well and has numerous features. I had it configured and live within 30 mins. Excellent work, very impressive! gshalev

Great Plugin
Thanks for this Plugin. AngelikaB

One of the best plugins ever!
"Maps Marker is one of the best non-commercial plugins I have had the pleasure to use." – That says everything! carlosedlemos

Excellent
answer fast, efficient and easy to understand. Thanks a lot WJJ

Excellent maps plugin
This maps-marker plugin is perfect for my application. It works very well and is fully customisable. You can see how I used it at fuerteventurabungalow.com The support is excellent as well grahamh

Best ever map plugin
I don't want to disrespect other map plugins, but this is the best map plugin I've ever found. I was looking for a map plugin that allows programmatic add/search/update markers on the map. There are quite some number of map plugins in WordPress, but reading through their introductions/descriptions were not enough for me to figure…