Attention: this is not the changelog for the latest stable version 4.22.2 (see related
release notes
)
Just found a bug in the newly introduced directions feature, which cause the directions link attached to popup texts not to work. This is now fixed with v1.4.3.
Another feature also requested from some users made it into this release: WMS layers are now also visible on Google Earth if you export your map with active WMS layers as KML. To make this possible, the settings for WMS layers have been enhanced. You now can select if a WMS layer supports KML output and if yes, configure the KML options which should be used for display in Google Earth: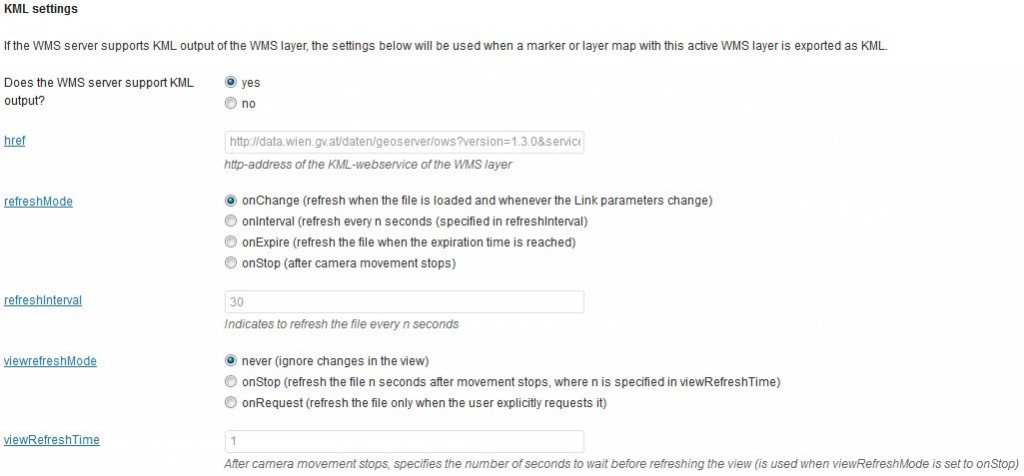 Full changelog:
NEW: added WMS support for KML-files via <networklink>
BUGFIX: directions link attached to popup text did not work
BUGFIX: missing KML schema declaration causing KML file not to work with scribblemaps.com
Please let me what you think of this new release. If you have any issues, please see this page on how to get support. If an important feature is missing, please add your feature requests on Github. I am also looking for more translations – if you would like to contribute a new one, please visit this page for more information.