Attention: this is not the changelog for the latest stable version 4.27 (see related
release notes
)
We just released Maps Marker Pro v4.0.5 with two security fixes. An update is – as always – highly recommended.
Full changelog:
Changelog for version 4.0.5 - released on 27.11.2018 (release notes)
| | |
| --- | --- |
| | properly sanitize query vars for fullscreen maps |
| | improved security for file downloads |
If you experience any issues, please submit a helpdesk ticket.
Happy mapping!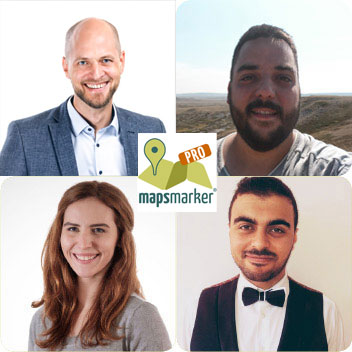 ---
How to update

The recommended way to update is to use the WordPress update process: login with an user who has admin privileges, navigate to Dashboard / Updates, select plugins to update and press the button "Update Plugins". The pro plugin checks every 24 hours if a new version is available. You can also manually trigger the update check by going to Plugins and clicking on the link "Check for updates" next to "Maps Marker Pro".
If there is an update available, please start the update by clicking the link "update now".

If you try to update from v3.1.1 or lower, please see the release notes from v4.0 for installation instruction, migration tutorial and post installation tasks.
---
Additional information for beta testers
No additional actions are required for beta testers when updating to this version.
---
How to install Maps Marker Pro from scratch
For directly downloading and installing the Maps Marker Pro as zip file, please click here.
---
How to verify the integrity of the plugin package
For the SHA-256 hash value and the number of files for this release please check the following file: https://www.mapsmarker.com/SHA256SUMS.txt
This file is digitally signed with our PGP key, key signature file available at https://www.mapsmarker.com/SHA256SUMS.txt.asc
Click here for a tutorial on how to verify the integrity of the plugin package (recommended if the plugin package for a new installation was not downloaded from https://www.mapsmarker.com – verification is not needed though if the automatic update process is used)